Stem Cell And PRP For Athletes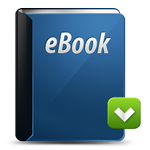 Get Back To Your Sport Quickly!
Every year, hundreds of athletes have to quit playing their sport for the season because of injury. As a leading expert in New York in Sports Medicine, Dr. Bieber treats athletic injuries helping athletes non-surgically and non-invasively repair severe injuries and get back to the sports they love during the current season. Often, it is possible to avoid surgery with it's inherent risks, pain, and long-term rehabilitation period.
If you've recently had a terrible injury, Stem Cell Therapy and PRP Therapy provide the best options today in modern medicine and have high success rates to non-surgically alleviate pain and repair injury.
Based on a in depth consultation, Dr. Bieber will decide which treatment is best, a stem cell injection or a prp injection, and then provide this treatment for you at his office, Cross Bay PMR, in Queens, NY. Each procedure is done in-office. There are no hospital visits or overnight stays and the procedures take about 3 hours to complete. You are able to leave afterwards and resume normal daily activity.
Avoid Needing Surgery
Many of my patients use these treatments as a last resort option to prevent surgery and others are using them as a way to significantly reduce pain while the injury continues to heal. Both Stem Cell Therapy and PRP Therapy are low-risk, non-invasive, and organic procedures.
After treating tens of thousands of patients in over 30 years as a practicing physician, Dr. Bieber believes both stem cell and prp treatments to be the best non-surgical options to date to accelerate the recovery process of severe and chronic injuries.
Pain Relief And Care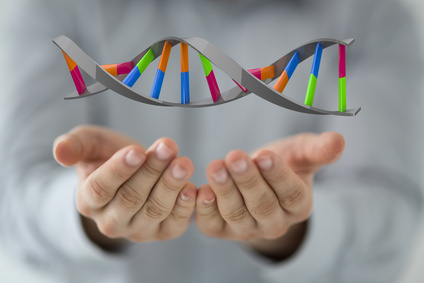 Stem Cell and PRP have a proven track record to alleviate pain and in many cases, after just two weeks, one can see significant improvements. Sometimes, in more severe cases, a second injection is needed. Both treatments directly restore damaged muscle tissue and simultaneously create new healthy tissue to be utilized increasing mobility and decreasing pain experienced.
Treatment Summaries:
What is Stem Cell Therapy?
Stem Cell Therapy applies the use of stem cells to repair damage tissue and replace them with healthy tissue. Stem Cells are everywhere in the body. They transform themselves into the type of cells the body needs in order to repair an injury. When an injury is too severe, there usually aren't enough stem cells to create the needed new healthy tissue.

This is where we come in! By adding a boost of stem cells, the body has more cells to create healthy tissue and these new cells improve one's pain and mobility drastically. Stem Cell Therapy is an effective method of pain relief.
What is PRP Therapy?
PRP Therapy or Platelet Rich Plasma Therapy harness the platelets found in the blood, which contain over 30+ growth factors. Platelets are used by the body to repair it's injuries. For example, when there is a cut or wound on the skin, platelets are the device used by the body to close this cut and create new skin tissue.
Platelet Rich Plasma (PRP) is a rich plasma filled with platelets and is injected into the injury to speed up it's recovery.
Injuries Treated:
Elbow:
UCL tear
Golfer's Elbow
Tennis Elbow
Tendinitis
Arthritis
Knee:
ACL, LCL, MCL tears
Tendinitis
Arthritis
Quadriceps Tendon tears
Meniscus Tears
Shoulder:
Rotator Cuff Injuries
Labrum Tears
Arthritis
Fractures
Hip:
Bursitis
Arthritis
Labrum Tears
Fractures
Wrist/Hand:
Tendinitis
Arthritis
Fractures
DeQuervain's Tenosynovitis
Ankle/Foot:
Achilles Tendinitis
Heel Pain
Plantar Fasciitis
Tendinitis
Arthritis
Fractures
Ankle Sprains
**** There may be other injuries not listed here that are treatable. Please contact our stem cell specialists, Dana or Sanil, to discover if PRP and/or Stem Cell Therapy will work for you.
You may not need surgery and if you're not considering surgery but just want the injury and it's pain to disappear, these non-surgical and non-invasive treatments not only provide relief but accelerate the recovery process.
Schedule Your Consultation Today!
Call (212) 268-8181 and schedule your consultation with Dr. Bieber today!
Dr. Bieber is seeing patients from around the world. If you're located outside of New York, call our stem cell specialists, Dana or Sanil, and they will happily recommend hotel and flight accommodations for you.
Call (212) 268-8181 today! Your pain doesn't have to last forever!