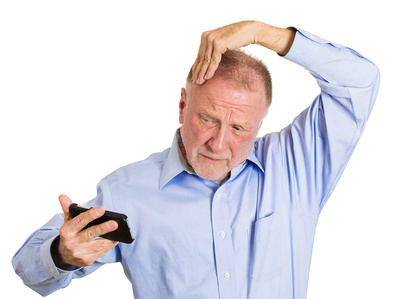 Taylor Swift's new album marks a drastic change from her previous albums and has already been making waves with her new single "Shake it Off". As a physician, I am forced to look at the changes too but in medicine, and one huge change that is happening is in the treatment of hair loss.
Hair Restoration Therapy with PRP is perhaps the best way to reverse the condition of hair loss because it not only stops hair loss from happening but actually treats the root of the hair loss problem and fosters new and thick hair growth. It can reverse both male and female hair loss patterns.
The root problem with hair loss is that one's hair follicles are damaged, dried, and shrunken and therefore, unable to produce hair. Before Hair Restoration Therapy with PRP, there were only solutions to revitalize hair follicles but not heal them. PRP, or Platelet Rich Plasma, heals damaged hair follicles and is made up of the blood's platelets or those cells that are used to create scabs and heal wounds when you cut yourself.
In the Hair Restoration therapy we do at our office, we specifically inject platelets into damaged hair follicles so they can be repaired. Once repaired, they are healthy again and can work as they are supposed too, growing new hair and not being further damaged. This means hair growth for you and no more hair loss.
Stem Cell Therapy and Platelet Rich Plasma Therapy are used in a wide range of medical fields and many doctors now apply them to the head and face for changes that help patients' avoid plastic surgery and hair transplant surgery.
The procedure is a simple, non-surgical, non-toxic hair loss treatment. We take a sample of your blood and concentrate it in a centrifugation system creating a dense, rich platelet rich plasma. This plasma is then injected into the scalp where there is hair loss and thin hair. Many see results after several weeks with thicker, denser hair.
Hair Restoration Therapy with PRP is great for both men and women and helps treat hair loss conditions such as alopecia, alopecia areata, androgenic alopecia, male pattern baldness, female pattern baldness, and male and female hair loss.
The best part of this treatment is that it works for the long-term. Hair Restoration with PRP doesn't just revitalize the hair follicles for a short term fix but actually corrects the injury and damage so that the hair follicles are healthy again. This health allows sustainable, continuous hair growth for the long haul, where you will not need to depend on other types of treatment to stop rapid hair thinning.
Dr. Benjamin Bieber of Cross Bay PMR, located in Howard Beach, Queens, has extensive experience treating hair loss with PRP. This treatment works and is worth the try for both men and women! Call 718-835-0100 and schedule a consultation today!
If you are located outside of New York, no problem! We can easily recommend hotel and flight accomodations. Give us a call at 718-835-0100 today and set up a consultation!