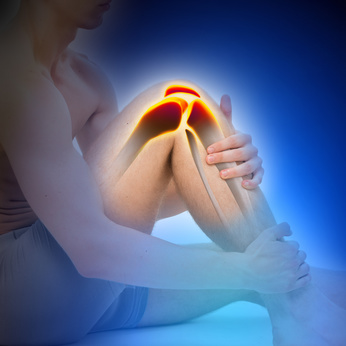 Stem Cell Therapy For Knee Injuries
ACL, MCL, or LCL tears are common disabling injuries that require extensive treatment. There are a range of treatments most common being physical therapy and knee surgery. In severe cases, surgery is recommended. In less severe cases, physical therapy is recommended but sometimes physical therapy isn't enough to fully repair these knee injuries and leaves a person with life-long complications. There is now an effective and safe alternative to surgery.
This treatment is Stem Cell Therapy, where Dr. Benjamin Bieber, M.D. uses stem cells from a patient's fat tissue or bone marrow and places these stem cells into the damaged area of the knee. The stem cells then align with the body's current healing process stimulating cellular regeneration and repair. Stem Cell Therapy for ACL, MCL, and LCL Tears is perhaps the most effective non-surgical treatment in modern medicine. It is also natural in that Dr. BIeber uses materials only found in a patient's body.
It is possible to avoid surgery with Stem Cell Therapy. In fact, many surgeons recommend surgery for injuries that can be healed using Stem Cell Therapy. With surgery, the knee isn't repaired but rather the damaged area of the knee is removed. This can cause life-long knee weakness as parts of the ligament no longer remain in the knee.
Avoid Surgery And Repair Your Knee With Stem Cells
Stem Cell Therapy physically repairs damaged ligament tissue and does not further injury the knee like wit surgery. Once stem cells are placed in and around the damaged ligament, they physically transform into new and healthy cell tissue to be utilized by the knee. Then, as the ligament heals, now with new and healthy cell tissue, physical therapy may be implemented to further the healing process.
It is important to receive a second opinion before you decide on surgery because surgery is invasive, risky, and can create life-long knee symptoms. Give us a call at (212) 268-8181 and schedule a consultation with Dr. Bieber.
In addition to Stem Cell Therapy, Dr. Bieber may also decided to combine your Stem Cell treatment with PRP treatment for an ACL, MCL, or LCL tear to increase the potential success of the procedure. PRP is another extremely popular natural treatment that uses the platelets in the patient's blood to accelerate a healing response in the body. PRP contains over 30 growth factors to actively repair damaged tissue.
There is likely a non-surgical solution for your ACL, MCL, or LCL tear. Call (212) 268-8181 and schedule your consultation with Dr. Bieber.