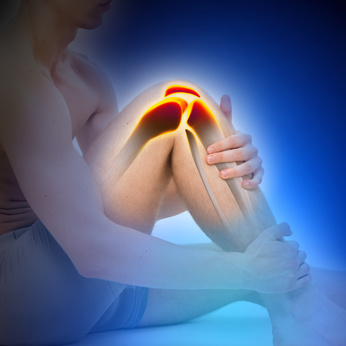 Repair An ACL Tear With Stem Cell Therapy
An ACL tear is a traumatic knee injury and many surgeons recommend surgery to repair the ACL. This is not the only solution. In fact, this solution, surgery, is an extremely invasive and risky procedure that can leave a person with life-long symptoms and an extremely painful rehabilitation process.
There is a way to heal an ACL tear non-surgically. Dr. Benjamin Bieber applies Stem Cell Therapy to repair the anterior cruciate ligament (ACL) and this treatment is applied through a simple injection technique.
Stem cells are everywhere in a person's body and Stem Cell Therapy for orthopedic injuries harnesses the power of stem cells. Stem Cells act as a "neutral" cell that can transform into a many types of cell tissue. When an injury occurs, stem cells physically transform into the type of tissue the body needs to heal itself replacing damaged tissue with healthy tissue.
This is great news for the body's normal wear and tear but with a severe injury like an acl tear, there just aren't enough healing materials or stem cells to repair the tissue damage. This is Dr. Bieber can help.
Non-Surgical Treatment That Prevents Life-Long Symptoms
By applying a stem cell injection, the stem cells go to work repairing the damaged ligament. This treatment method aligns with the body's already existing healing process and the stem cells are an added boost that allows for an accelerated recovery for the torn acl. As stem cells replace damaged tissue with healthy tissue, the body continues to heal the ligament.
Our patients have a very high success rate with stem cell knee treatment. Many patients only need physical therapy to help continue the healing process.
The procedure is quite simple too. Dr. Bieber harvests adult stem cells from either the fat tissue or bone marrow of the patient and then, immediately injects these stem cells into the knee at the precise spot where they are needed. Dr. Bieber using ultrasound guidance, which is an imaging system that allows him to see inside the patient's knee, to place the stem cells at the optimum spot for maximum results.
Stem Cell Therapy for an ACL tear is a safe and effective alternative for knee surgery. Even if you have had an injury for months to years, stem cells therapy will improve your condition and many patients make a full recovery with the help of physical therapy.
You don't need to live with this pain and disability any longer and you probably don't need surgery.
Call (212) 268-8181 and schedule your consultation today.