Stem Cell Therapy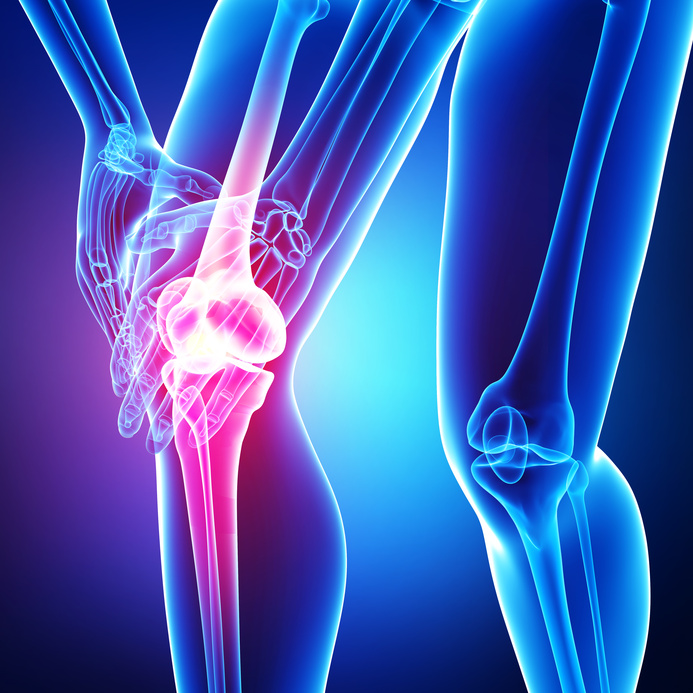 If you are suffering from knee pain, understanding how Stem Cell Therapy or Platelet Rich Pla knee treatment that can significantly decrease pain and improve mobility can change your life. Both treatments are popular among professional athletes that seek a non-surgical solution to their orthopedic injuries.
Stem Cell Therapy applies the use of non-controvlls to repair knee muscle, tendon, and ligament damage. Stem Cells are derived from the patient's own fat tissue or bone marrow depending on the severity of the injury. Once the stem cells are retrieved, Dr. Bieber immediately injects the stem cells using ultrasound guidance techniques to the area of injury.
Stem Cells are actually neutral cells found throughout the body and can transform into many different types of cells that the body needs. Once Dr. Bieber applies the stem cells to the knee, they transform into healthy tissue to replace damaged tissue. They can create healthy ligament tissue, muscle tissue, and tendon tissue to replace injured cells that are preventing the healing process from progressing.
Still, surgeons are recommending surgery and not even mentioning Stem Cell Therapy. The great thing about apy is that it can be tried as a non-surgical option before undergoing surgery. Since surgery is both invasive and unpredictable, having a safe and effective alternative option is of immense benefit to Dr. Bieber's patients
Another treatment using the homeopathic healing powers of Cell Therapy is Platelet Rich PRP is composed of platelets found in the patient's blood. A blood sample is drawn and from this sample, PRP is created and then immediately injected into the knee using ultrasound guidance techniques
Platelet Rich Plasma contains over 30 to stimulate tissue and blood vessel repair. While success can never be guaranteed, a high success does exists for both Platelet Rich Plasma and Stem Cell Therapy to significantly alleviate pain and repair knee damage. These treatments have helped many patients with ACL, MCL, LCL tears, Chondrommalcia Patallae, and Osteoarthritis of the Knee.
Again, one of the main benefits of both treatments is that it is a safe and effective alternative to surgery.&nbs if you have spent years harboring knee pain, these treatments are also proven to stimulate cell repair even after many years of knee pain and symptoms
Schedule Your Consultation!
The first step is to knee treatment is to schedule a consultation with Dr. Benjamin Bieber of Cross Bay PMR.&nong>(212) 268-8181 today!
By Benjamin Bieber