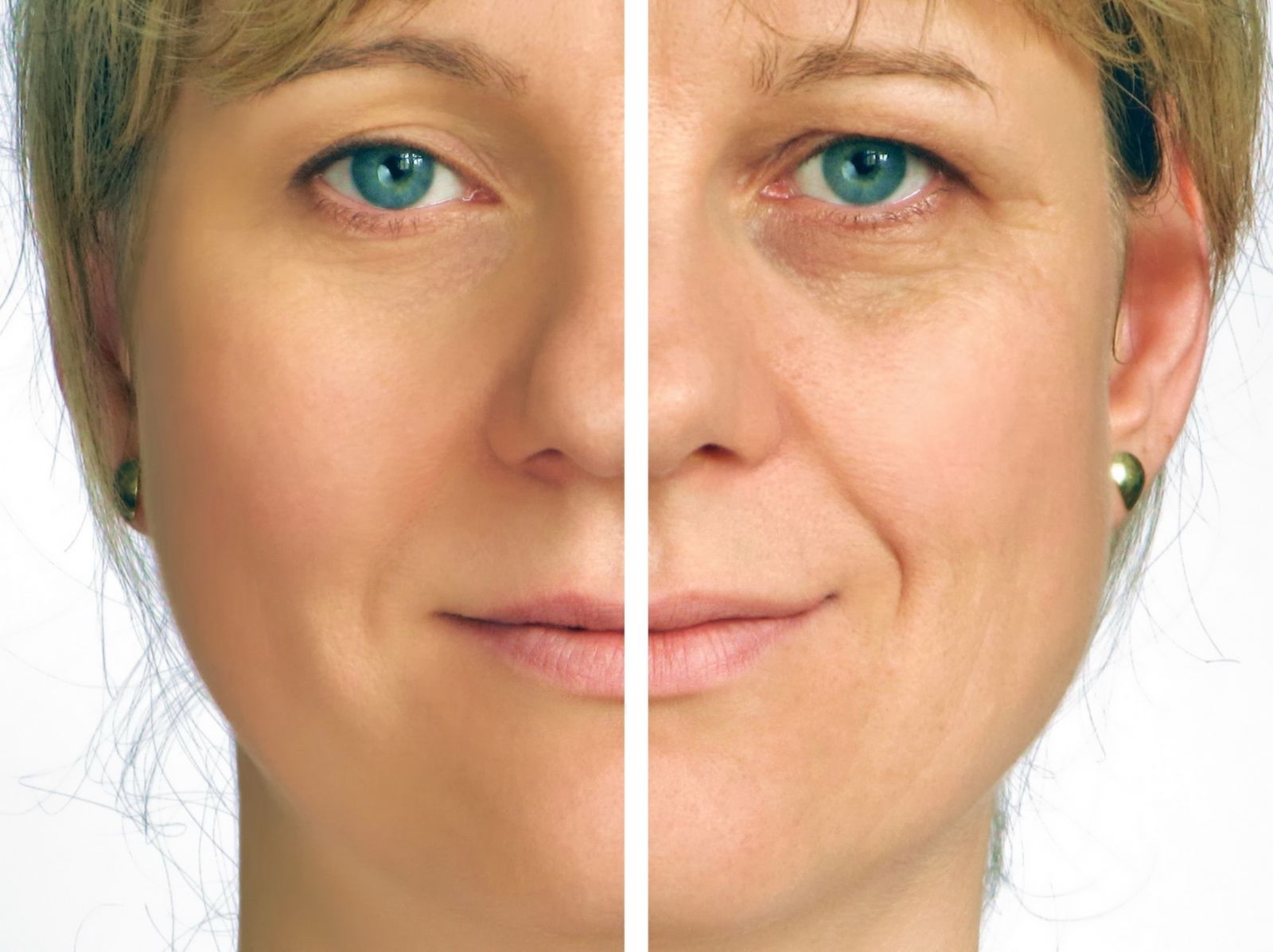 What are Bio Facials? Harnessing the healing powers of the body, Bio Facials use the advancements of Platelet Rich Plasma Therapy and apply this technology to the face, eliminating unattractive signs of aging such as wrinkles, loose skin, tired looking eyes, and even acne scarring.
In our blood, there is a grea source of healing. When a cut or wound occurs, blood becomes a scab and the cells in the blood create new healthy tissue. These "healing" cells are called platelets and they are what we use in Bio Facials to repair the damaged skin in your face that create loose skin and wrinkles.
Platelets are harnessed in a centrifugation system, where a dense platelet rich plasma is made. This gel-like substance, filled with hormones and over 30 growth factors, is injected into the areas of your face with the largest signs of aging. New skin tissue is formed, filled with collagen, which has a healthy youthful look. It is that simple!
Unlike plastic surgery that moves skin around, bio facials actually foster in the creation of healthy skin. Bio Facials are also non-surgical and much less expensive than plastic surgery and many of the same results can be had. It is definitely worth the consultation to see how Dr Bieber, where it is possible to reverse your signs of aging without any surgery whatsoever.
The procedure is done in-office and takes about 1 hour. There are no hospital visits or overnight stays and you are then free to go about your normal day. Here, check out this study done that proves the effectiveness of Platelet Rich Plasma Therapy on the face.
Cross Bay PMR is located in Howard Beach, Queens, NY. Dr. Benjamin Bieber is one of the premier physicians in New York using Platelet Rich Plasma Therapy and Stem Cell Therapy to not only get patients results but also help them avoid surgery. He has extensive experience using Bio Facials to treat acne scarring and completely reverse many of the signs of aging. If you are located outside of the New York area, we can happily recommend hotel and flight accommodations for you.
PRP treatment is a cutting edge procedure that is both organic and non-surgical. It is both less expensive and less risky than plastic surgery. Give us a call for a consultation! Call 718-835-0100 today and set up you consultation with Dr. Benjamin Bieber!