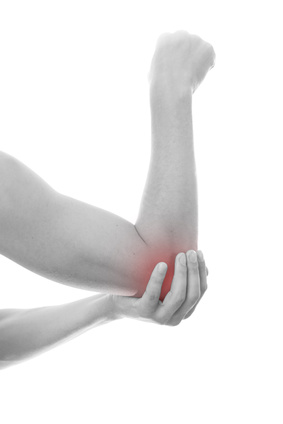 Do You Have An Elbow Injury That You Want Healed Quickly?
If you have injured your elbow and have severe elbow pain, many doctors recommend surgery. There is another option, which has proven in some cases to be just as effective as surgery, can eliminate elbow pain, and help you avoid surgery entirely.
Dr. Benjamin Bieber has over 30 years of experience treating thousands of patients with elbow injuries and is finding that the combination of Stem Cell and PRP therapy on the elbow is the most effective treatment for the elbow in all of Orthopedic and Sports Medicine.
Most patients find that their patient decreases by at least 50% after just two weeks.
What Is Treated?
Golfer's Elbow
Tennis Elbow
Strained ligaments, tendons, and muscles.
A partially torn UCL
A partially torn Distal Biceps Tendon
Arthritis
If you have one of these medical issues, a Stem Cell injection on the elbow has a great chance to heal your injury.
Benefits
Often, 50% less pain within two weeks.
Organic
Non-invasive (you are in and out of the office the same day)
Little to no risk
Low-cost as compared to surgery.
Both PRP and Stem Cell Therapy on the elbow are organic. They are non-invasive procedures that have little risk with less than a 1% chance of a local infection.
With the stem cell alternative to elbow surgery, the risk is not only minimal but so is the cost. Also, there is not the long-term and very painful rehabilitation period that comes with surgery. Again, this is a non-invasive procedure and you get better as your elbow gradually heals.
The benefits of avoiding surgery are enormous as there are many risks for elbow surgery including nerve damage, fractures, joint stiffening, and infection to name a few.
Schedule A Consultation Today!
Call 718-835-0754 and speak with one of our stem cells specialists, Dana or Sanil to set up a consultation with Dr. Bieber.
This procedure is not only less expensive than surgery but can prevent you from ever needing it. You don't have to live with elbow pain and further, a Stem Cell injection helps limit the long-term effects of your injury so that you won't be suffering from the elbow injury 5 to 10 years down the road.
Cross Bay PMR is located in Howard Beach, Queens, New York. Currently, Dr. Bieber is seeing patients across the nation and the world. We can happily recommend hotel and flight accommodations for your stay, just give us a call!
Call 718-835-0754 and schedule a stem cell consultation today!
By Benjamin Bieber