Elbow Treatment
Stem Cell Therapy for Elbow Injuries
Medial Epicondylitis (Golfer's Elbow)
Lateral Epicondylitis (Tennis Elbow)
Ulnar Collateral Ligament Injury (UCL Injury)
Partial Tear of the Distal Biceps Tendon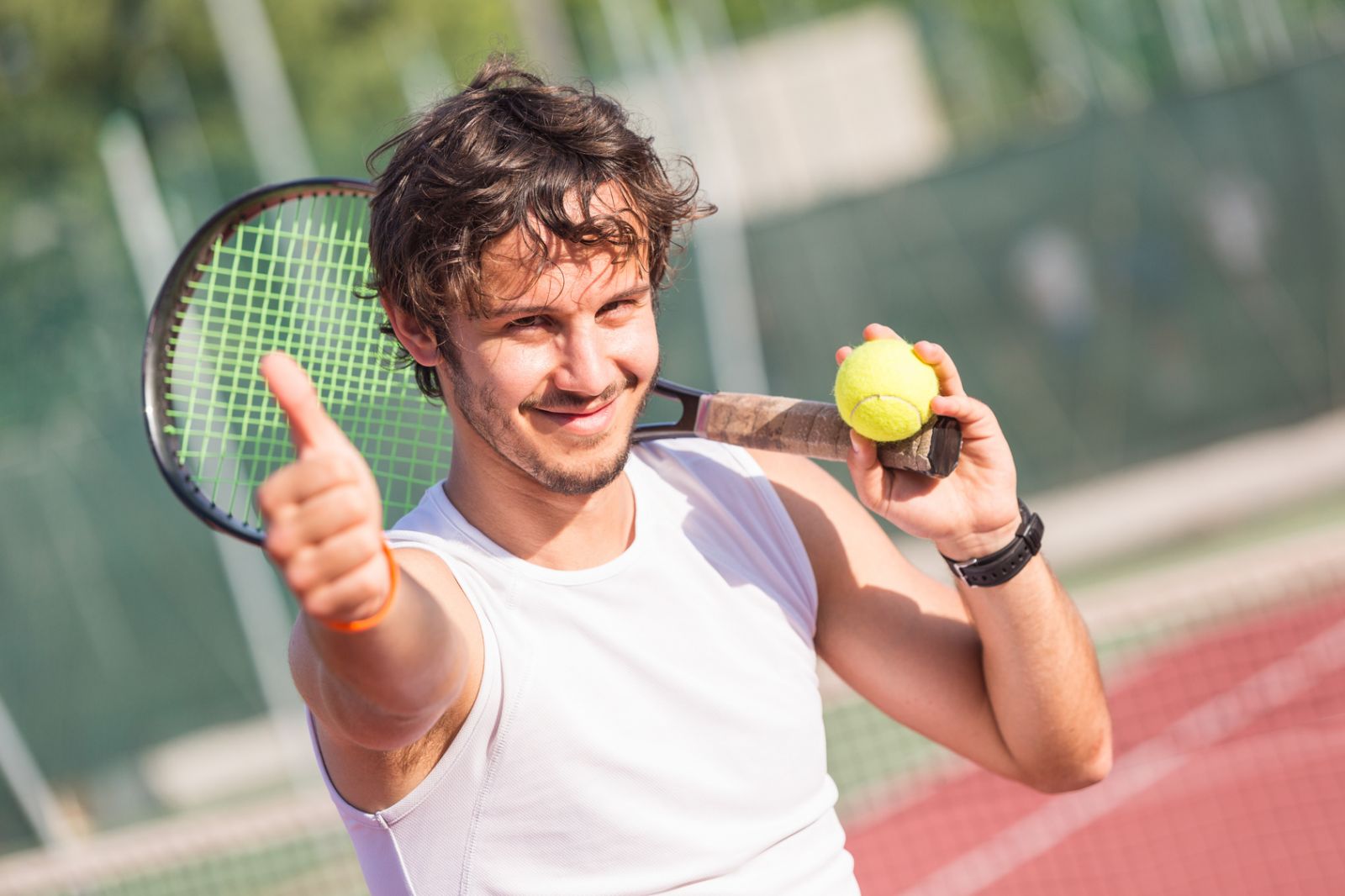 Stem Cell Therapy: The Future of Elbow Treatment
Stem Cell Therapy uses the power of Stem Cells to repair severe and painful injuries. Stem cells are taken from the patient's own fat or bone marrow tissue using a special harvesting technique. The Stem Cells are than concentrated by a special process and then combined with Platelet Rich Plasma (gotten from your blood). The Stem cells and Platelet Rich Plasma are injected into the damaged elbow to restore the elbow's damaged tissue and create healthy tissue that will repair the injury and significantly lower the amount of pain that the patient experiences. Stem Cell Therapy is a non-surgical, non-invasive, organic, and low-risk procedure.
Often, an injury cannot heal because there aren't enough Stem Cells available to repair damaged tissue. It's like comparing the body to be able to heal a scratch vs healing a big wound. You need a lot more healing cells to heal a big injury. The result of not having enough Stem Cells to heal your joint or tendon injury is you having pain and immobility. This is where we come in! Dr. Bieber can harness additional Stem Cells from your fat or bone marrow tissue and then he injects them into the elbow joint and surrounding tissue giving the area more Stem Cells to create healthy tissue. The Stem Cells do their jobs, transforming into the type of tissue that your body needs and the injury is significantly improved.
How Can This Help?
Getting Stem Cell Therapy can potentially prevent you from needing surgery. If you aren't seeking surgery, Stem Cell Therapy can significantly reduce the pain that you are experiencing and quicken the recovery process for your elbow, especially if you haven't been seeing any improvement over the last several weeks or months or even years.
Surgery is expensive, risky, and comes with a long-term painful rehabilitation. It should always be a last resort option. Stem Cell Therapy is less expensive and has much less risk. There is little rehabilitation needed from the procedure itself because it is non-surgical.
Are There Any Risks?
There is little risk with a Stem Cell injection because it is non-surgical and Stem Cells are an organic material.
Risks for Stem Cell Therapy Vs Surgical Treatment of Your Elbow
| | | |
| --- | --- | --- |
| Risks | Stem Cell Therapy | Elbow Surgery |
| Blood Clots | No | Possible |
| Dislocations | No | Possible |
| Foreign Prosthetic | No | Yes |
| Fractures | No | Possible |
| Hospital Stay | No | 3-10 days |
| Infection | Unlikely | Possible |
| Joint Stiffening | No | Possible |
| Arm Length Change | No | Possible |
| Lost Time at Work | No | Yes |
| Prosthetic Breakdown | No | Yes |
| Recovery | Back to Normal Restful Activities 1 - 3 Days | 6 Months to a Year: Slow Process |
| Re-Surgery | No | Possible – Very Likely |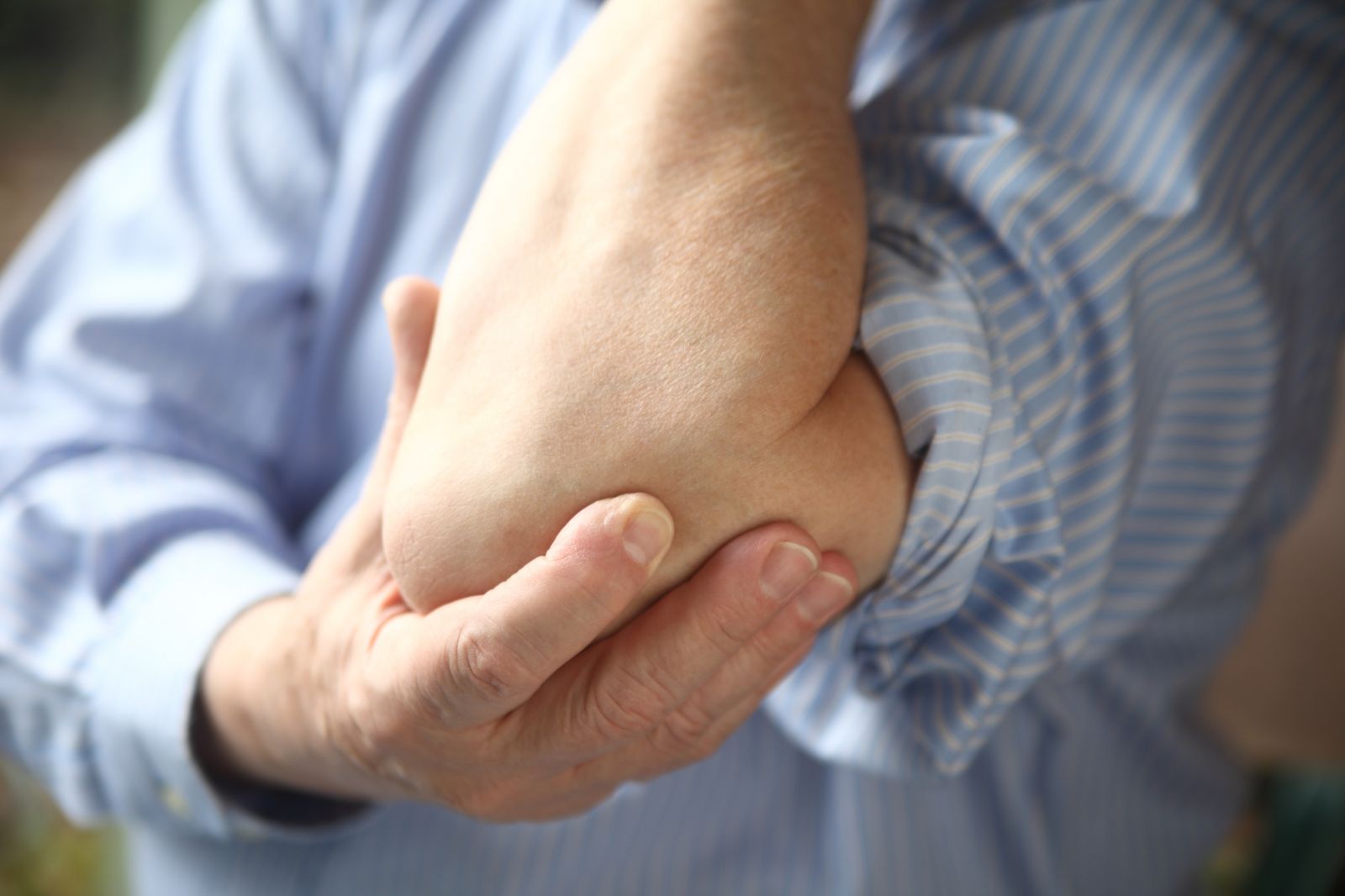 When Will My Pain Go Away?
The amount of pain in the elbow may be significantly improved right after the procedure or initial improvement may be seen within a few weeks gradually increasing as the healing progresses.
There is little recovery time from the procedure itself because it is an injection and afterwards, most patients can do their normal restful activities within 1 – 3 days. The Stem Cells align with the body's natural recovery period to regenerate damaged elbow tissue and will continue to regenerate the elbow for up to 1 year.
What Happens on The Day of My Consultation with Dr. Bieber?
The first thing that you will do is schedule a consultation with Dr. Bieber. During this appointment, he will give you a thorough examination, review all previous tests done by other doctors, and plan your Stem Cell Injection. Dr. Bieber will often perform an ultrasound and review x-rays and an MRI to determine your full elbow condition. Next, you'll book an appointment for your actual Stem Cell Therapy session.
What happens On the Day of The Stem Cell Injection?
During this procedure, first Dr. Bieber takes a sample of fat or bone marrow tissue using a harvesting technique. Next, he separates the Stem Cells from the fat or bone marrow tissue and thirdly, he injects the Stem Cells and Platelet Rich Plasma into the elbow. It is that simple! The procedure takes about 3 hours to complete and there are no hospital visits or overnight stays. You are free to go back to normal restful activity after the Stem Cell injection.
Schedule A Consultation!
Call and schedule your consultation with Dr. Bieber.