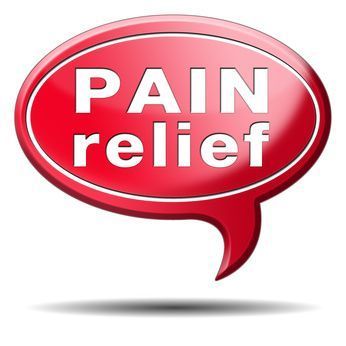 The election results are in and it appears that Republicans dominated the midterm elections. Hopefully, this election will shake up Congress to promote more economic growth. One hot debate is still health care and everyone in America is affected by this issue.
One thing that I do as a physician is look for the best treatments possible to help my patients not only heal their injuries but also avoid surgery altogether. Many patients come to me when they have chronic pain and I help them alleviate their pain and quicken their recovery process.
In this article, I will share with you the number one treatment for shoulder pain and injury that helps patients recover faster and prevent surgery. The treatment is Stem Cell Therapy. It is natural, organic, and non-surgical. It is also much less expensive than surgery and with much less risk.

There are no hospital visits or overnight stays. No need for general anesthesia, stiches, or costly rehabilitation. Stem Cell Therapy for the shoulder is non-controversial and the Stem Cells come from your own body's tissue, either from your fat or bone cells. Now, let me explain how Stem Cell Therapy will help correct your shoulder pain.
Stem cells are present everywhere in your body. They are the body's "neutral" cell. This means that whenever you have an injury, they transform themselves into the healthy tissue your body needs to repair itself. In the case of your shoulder pain, the chronic injury has exceeded your body's ability to heal itself with Stem Cells. Normally, this means that you either have to live with life long pain or go in for surgery in the hopes of fixing the injury.
Stem Cell Therapy for the shoulder uses cutting edge technology to boost the number of Stem Cells, in your injured tissues. These Stem Cells also known as the "repairmen" remove the damaged tissue and create new and healthy tissue. The result is a shoulder with healthy joint tissue including healthy tendons and ligaments.
Stem Cell Therapy for shoulder pain works especially well with shoulder arthritis, Glenoid labrum tears, weak unstable shoulders, and partial rotator cuff tears.
Dr. Benjamin Bieber of Cross Bay PMR, located in Howard Beach, Queens, has extensive experience treating shoulder injuries with Stem Cell Therapy and many patients feel much better after just a few weeks. Come in for a consultation today! You may not need surgery for your shoulder pain. Call 718-835-0100 and set up an appointment today!
If you live outside of the New York area, we can help you arrange hotel and flight accommodations. Give us a call at 718-835-0100 and schedule a consultation today!