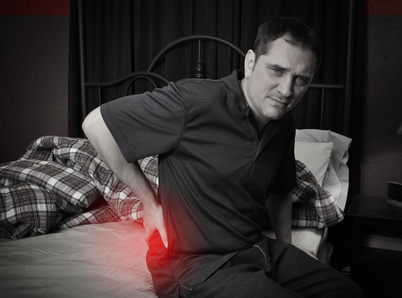 Happy Thanksgiving to all! This week, a festive holiday of food, family, fun, and football is one Americans most look forward too. We all agree that health is important in our lives so even though the food will be flowing, please remember that the healthy choices will give you the juice to have a lasting and fun holiday!
Another health issue that affects us are injuries and pain and this can be a major hindrance on our holiday plans. This is why at Cross Bay PMR, as a Howard Beach doctor, I focus on helping patients immediately alleviate painful medication conditions. One treatment used in our office is the Trigger Point Injection, or Segmental Sensitization.
This highly successful approach can treat a wide variety of medical conditions including:
Sports Injuries
Headaches
Fibromyalgia and many other conditions
The goal of this treatment is for the patients to leave the treatment room with little to no pain. The trigger point injection in the procedure breaks up the abnormal tissue that is your causing much of your pain and once this pressure is released, much of the pain normally subsides. This treatment is based on the affected segment of the spinal chord, treating this segment, as well as the other affected components.
Once the level of spinal segmental sensitization is diagnosed, three injections are employed to eradicate your pain. First, the Paraspinous block desensitizes the affected spinal segment. Next, the pre-injection block anesthetizes the area to be infiltrated and the trigger point injection breaks up the abnormal fibrotic tissue, which is the source of your pain.
This injection contains no harmful chemicals and only 1% lidocaine to numb the area. The trigger point is done by a needling technique. This needling technique breaks up the "knots" that are often the cause of tremendous pain and present in every painful condition.
Precipitating factors to your injury may include:
Poor posture
Psychological tension
Endocrine abnormalities
Vitamin and mineral deficiencies
If you are interested in this treatment program that can help you to drastically reduce the pan you are experiencing, I would be more than happy to see you for a consultation and discuss the effectiveness that a trigger point inject can have for you.
Cross Bay PMR is located in Howard Beach, Queens. Dr. Benjamin Bieber has extensive experience helping patients quickly eliminate many of the various causes of pain. Call 718-835-1000 and schedule your consultation today!
Another option patients have are Stem Cell Therapy. Call 718-835-0100 and find out about this procedure too!